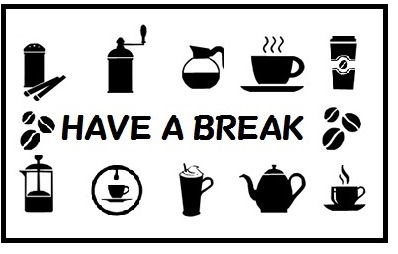 cafe and bar Hashimototey

When you are about to reach the first bridge on the way to Minoh Falls,  you will see a nice old building "Hashimototey" along side the Minoh river, which gives you a nostalgic feel.  You can have a healthy set meal that changes from week to week,  homemade sandwiches,  curry and rice,  organic sweets, drinks including Minoh beer which originated from this place.  One of points worthy of special mention is the scenary surrounding the bridge over the Minoh River from inside the cafe.  You can be sure for a treat when you have both a nice view and good lunch!
Hashimototey web site:
http://www.minohfalls.com/3k7w
Access: 5 min walk from Minoh Station
Open: 8:30~18:00
Closed: every Tuesdays (except national holidays)
Cafe Salunpowaku

Located South East, 3 minutes from Minoh Station, this popular organic food restaurant, Salunpowaku, serves dishes cooked with vegetables grown nearby to delight the even non-vegetarians.  An absolute must is the hamburger.  Without the help of any type of meat or mayonaise the hamburger is made from a crispy grilled tofu ( usu-age ) with a savoury sauce, onions and other colourful veggies that leave your mouth-watering for the next bite, not to mention the perfect vegetarian bun to hold it all together in!  There is a variety of cold and hot drinks, from non-coffeine blends of organic coffee to creamy soy milk cocoa.  The restaurant is cozy and overlooks a green rock garden.  Apart form the relaxing garden is an art gallery upstairs and a gift shop in the next building.  The servers are friendly making you feel at home.
Cafe Salunpowaku website:
http://www.geocities.jp/salunpowaku/noname1.htm
Access: 3 minutes from Minoh Station
Open: 11:00~18:00
Closed: Wednesday

Yamoto Coffee House

A little past Ryuanji Temple, you will come across on your right a terrace cafe lined with tables covered in red cloth.  The antique interior has a high ceiling with softly playing classical music in the background.  From the large windows you can view the Minoh river and maple trees as you sip your drink.  The coffee is dripped from a coffee maker designed by Yamomoto Coffee Company since it opened in 1950.  There is a wide variety to choose from, but my recommendation would be the Mild Coffee ( 600 yen ).  The taste is not too strong and like its name is smooth and enjoyable to most people.  You can combine this with a Basil Hotdog for only 1,000 yen.  This hot dog tastes great.  It is a perfect opportunity for a coffee break on your way to the Minoh Falls.
Access : 17 minutes from Minoh Station
Opened everyday: 9:00~18:00